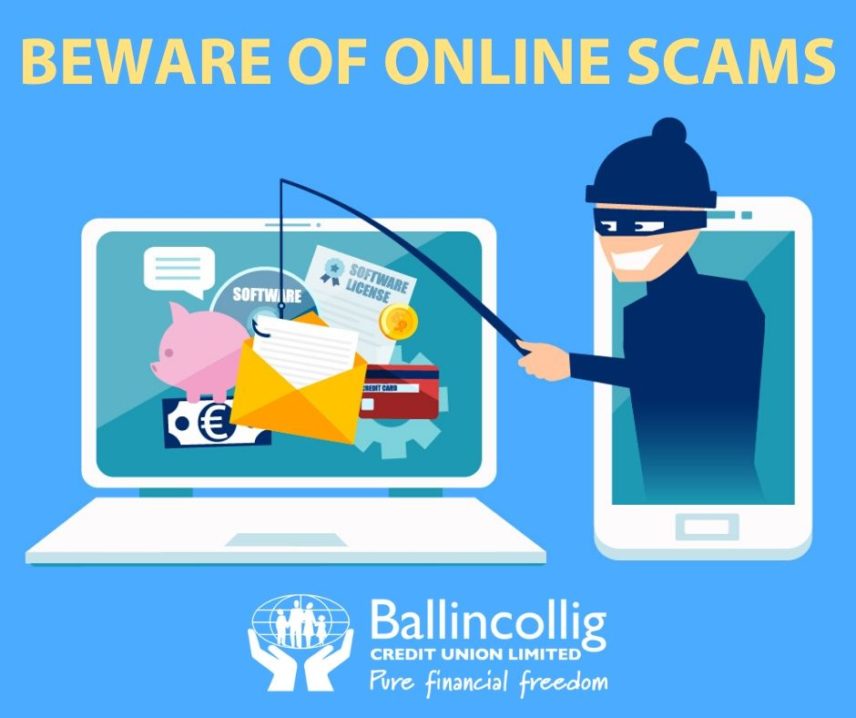 Beware of Online Scams during COVID-19
As the COVID-19 crisis intensifies around the country, An Garda Síochána would like to make the public aware of the possibility for fraudsters carrying out scams either online or in person. The main types of scams include Phishing, Social Engineering Scams and Fraudulent Selling/Trading.
It is crucial to be extra aware of suspicious emails, messages or texts which may be from cybercriminals requesting information from you.
Techniques are known as 'Phishing Activities' include bogus emails with links claiming to have significant updates or requesting you to 'Update Your Password' which once clicked this leads to your device being infected. Please do not click on any suspicious emails or enter any personal information.
Read the full article from An Garda Siochana on the Coronavirus Scam Warning
How To Recognise Phishing Activities
Cybercriminals regularly update their tactics to disguise themselves as a company you know and regularly deal with. It is common to open up with 'we have noticed some suspicious activity on your account' or you are eligible for the 'Covid-19 Fund' for example.
At first glance, this looks like a legit email. But if you notice the wording and the generic 'Hi Dear'. It becomes obvious that this is not the real company at all. The 'update account now button' lures people in and leads to their device getting infected.
If you have been a victim of fraud or cybercrime contact your local Garda Station.
How To Prevent Phishing Activities
The best advice is to:
Keep your mobile phone updated regularly
Use multi-factor authorisation when logging into various accounts – your account with Ballincollig Credit Union already has this protection for online banking but make sure you have it for other accounts
Add or update your security on your computer
Have a spam filter on your email inbox
Advice
Only purchase from legitimate vendors. Ensure you are on the legitimate sites and not cloned ones. Do your research, open up websites by searching online yourself rather than following links sent you in emails or messages. People are also advised to be wary of rushed offers, time-critical selling as these are indicators of potential fraud system as a result of an email or an unexpected phone call.
Ballincollig Credit Union
Ballincollig Credit Union would never ask you for sensitive information over emails or by text messages. So if you are unsure about the safety or authenticity of an email from Ballincollig Credit Union, please get in touch with us on (021) 4872305 or email admin@bcu.ie for clarification.