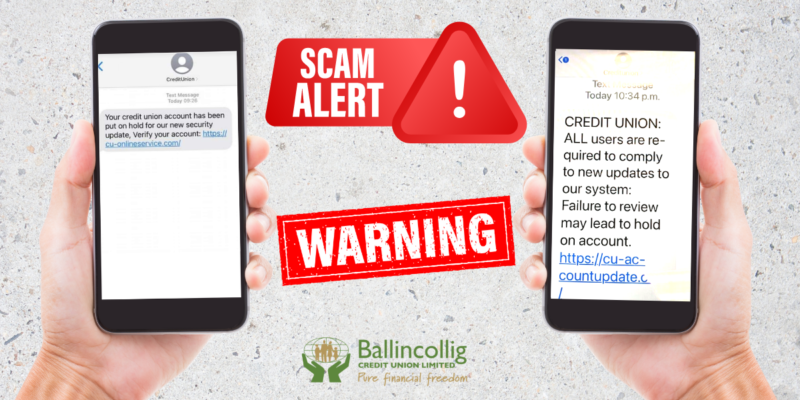 IMPORTANT MEMBER NOTICE
Ballincollig Credit Union have been made aware of scam texts and emails going around claiming that member's accounts have been 'placed on hold' and to click a link to verify their accounts and also that All users are required to comply with new updates to our system and to click on the link.
This is NOT legitimate and should be ignored.
Please DO NOT CLICK ON THE LINKS
Be Fraud-Aware. Look out for red flags such as misspellings, an unusual website address in the link, and a message that tries to get you to act urgently.
If you are ever unsure or suspect a scam communication, contact the BCU directly.
---