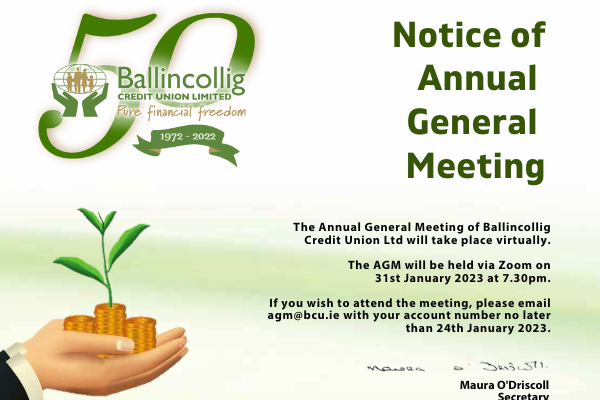 AGM 2022
The Annual General Meeting of Ballincollig Credit Union Ltd will take place virtually via Zoom on 31st January 2023 at 7.30pm.
Registration for Attendance
As the Annual General Meeting will be held electronically, we ask that if you wish to attend online, that you would please email agm@bcu.ie with your account number, no later than 24th January 2023 to confirm attendance.
A link will be sent to all registered members on the day of the AGM.
If you would like to submit any queries in advance, we would appreciate it if you could do so by emailing agm@bcu.ie before 5 pm on the 27th of January 2023.
Please see AGM Notification & Booklet HERE
---