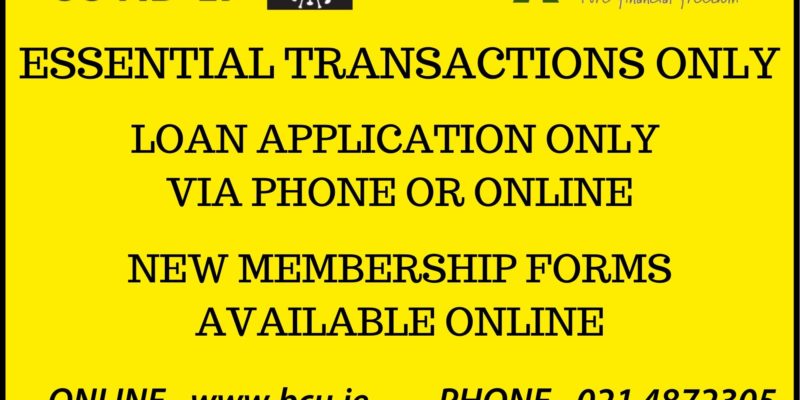 UPDATE: COVID 19
Following on from our previous notification on March 7th regarding COVID 19 and with yesterdays announcement from an Taoiseach, we are reducing the number of front line staff on our counter to ensure social distancing.
We ask that members only visit our office for Essential Transactions Only (Lodgement, Withdrawals & Loan Payouts)
We would request that if members require large sums of money, that they would transfer the money to their bank account.
Loan Applications will be taken via our Online Facility or by Phone and additional information for applications can be emailed or handed in at the counter.
New Membership forms can be downloaded from our website also and with the relevant identifications (See Membership Requirements).
Tel: 021 4872305
Online: www.bcu.ie
Downloads: www.bcu.ie/other-services/downloads/
---