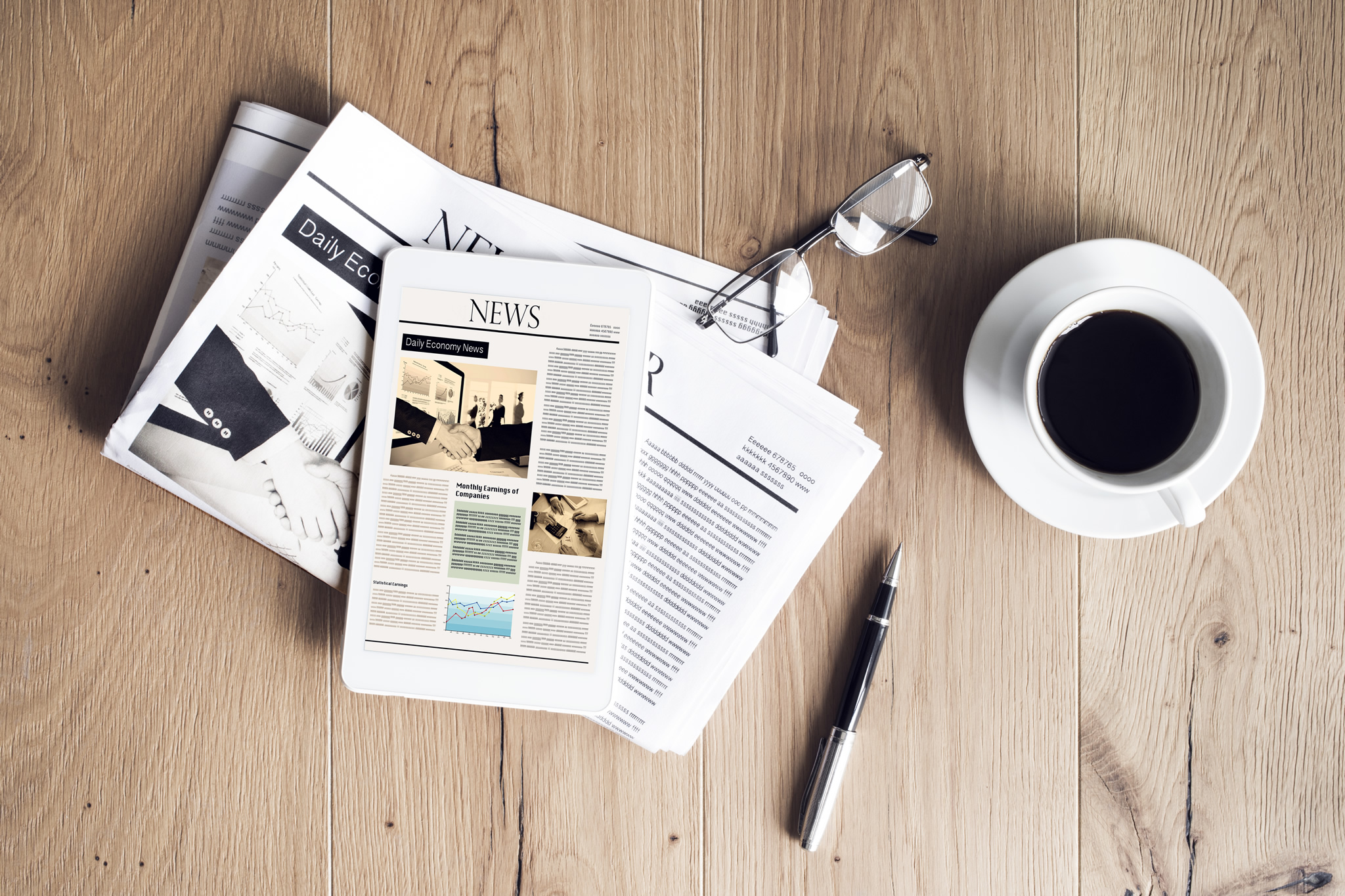 TEMPORARY OPENING HOURS
TEMPORARY OPENING HOURS We will have the following temporary opening hours from Monday 23rd March.
---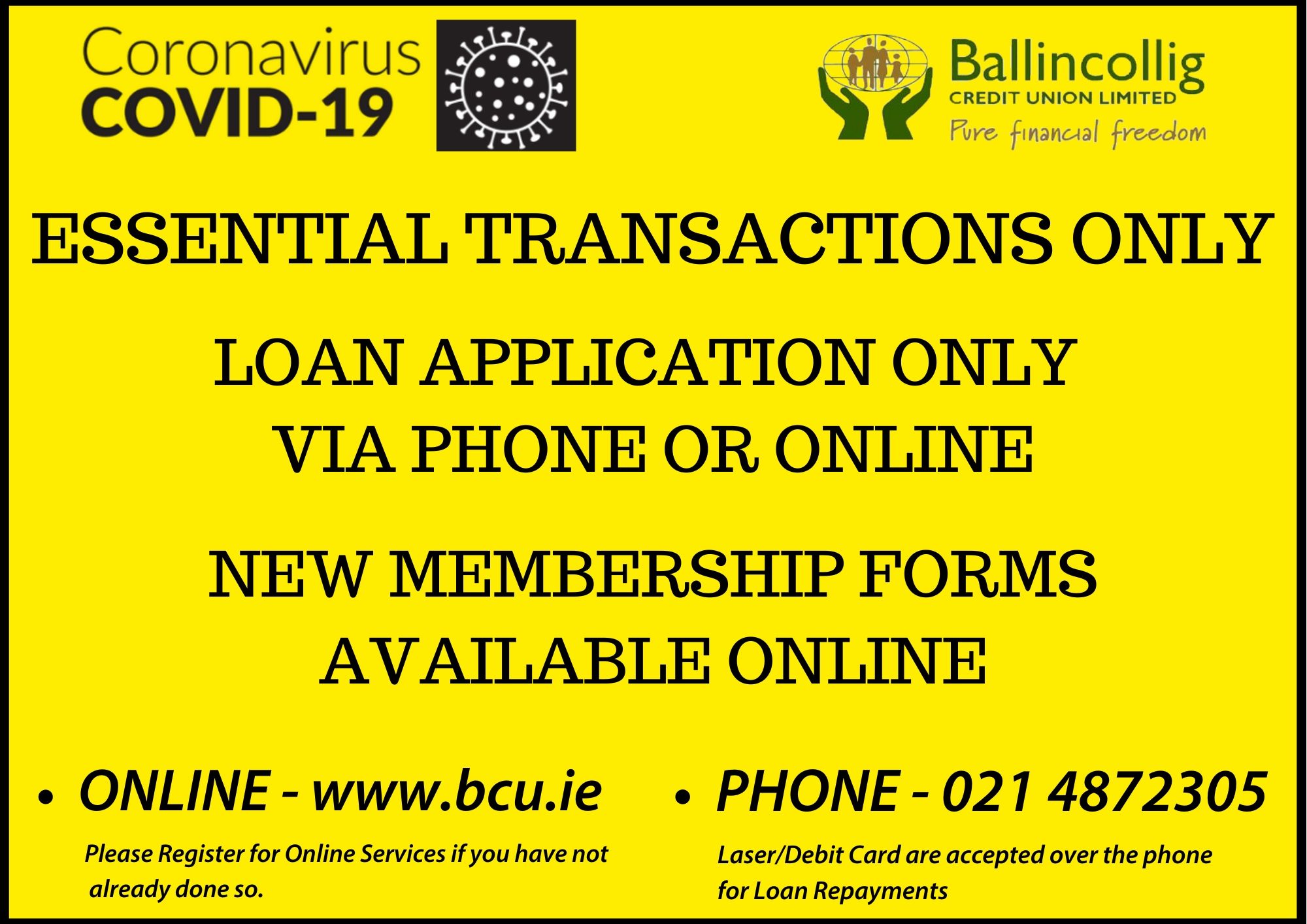 UPDATE: COVID 19
Following on from our previous notification on March 7th regarding COVID 19 and with yesterdays announcement from an Taoiseach, we are reducing the number of front line staff on our counter to ensure social distancing. We ask that members only visit our office for Essential Transactions Only (Lodgement, Withdrawals & Loan Payouts) We would … Continue reading UPDATE: COVID 19
---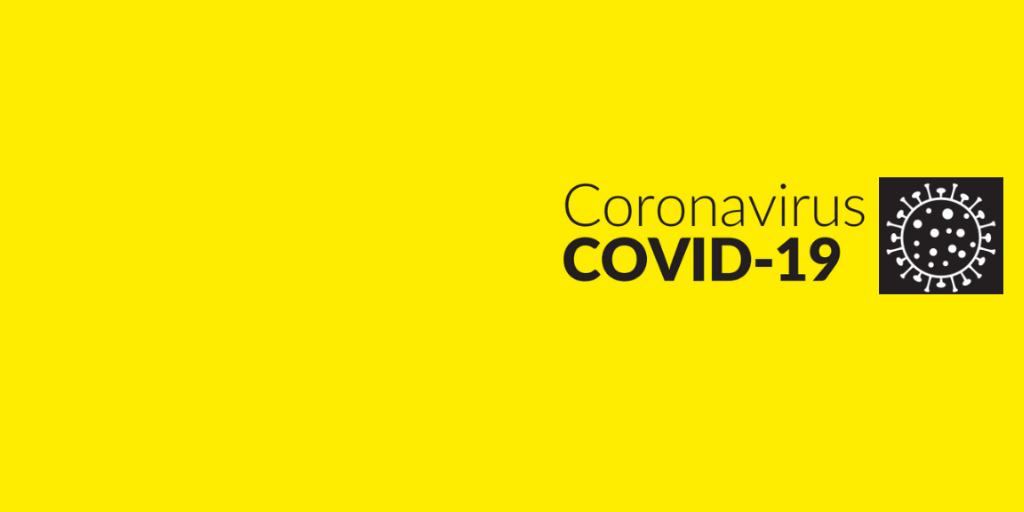 Coronavirus (COVID-19)
With the Coronavirus (COVID-19) now in Ireland, we are conscious some members of Ballincollig Credit Union may wish to avoid coming into our offices to carry out transactions. Therefore, we would like to remind our members that most of our services are available through our online services. Online Services: Log In Online Services: Register APP: Download Members can … Continue reading Coronavirus (COVID-19)
---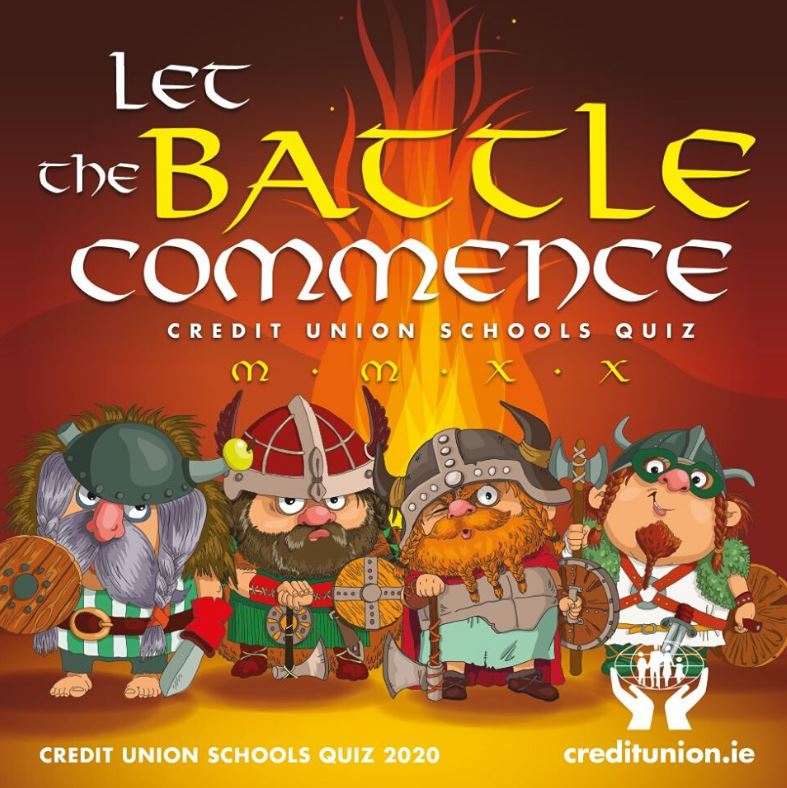 CREDIT UNION SCHOOL QUIZ 2020
CREDIT UNION SCHOOL QUIZ 2020 We had a fantastic morning today at the Oriel House for the 2020 Credit Union Schools Quiz. We had a great attendance of pupils from Schools, Scoil Mhuire Farran Scoil Barra Gaelscoil Ui Riordain Scoil Mhuire Ballincollig Kilbonane N.S. Scoil Eoin Ovens National School & Ballinora National School Congratulations to … Continue reading CREDIT UNION SCHOOL QUIZ 2020
---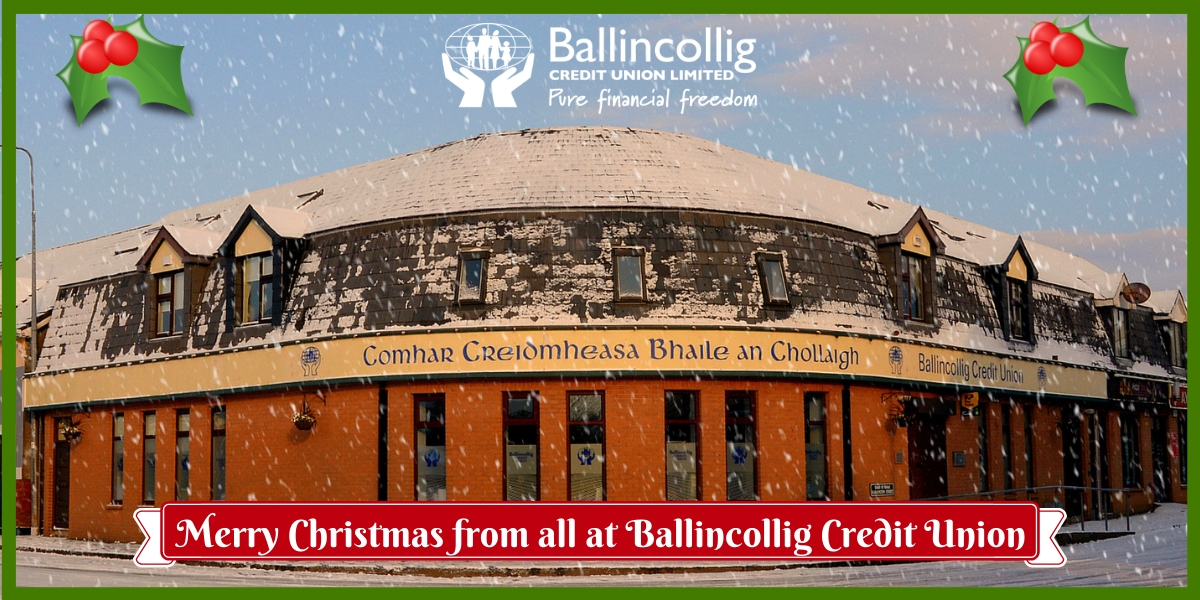 Merry Christmas & Happy New Year 2020
On Behalf of the Board of Directors, Volunteers, Management & Staff of Ballincollig Credit Union, we would like to wish you & yours a very Merry Christmas & a Happy New Year 2020.
---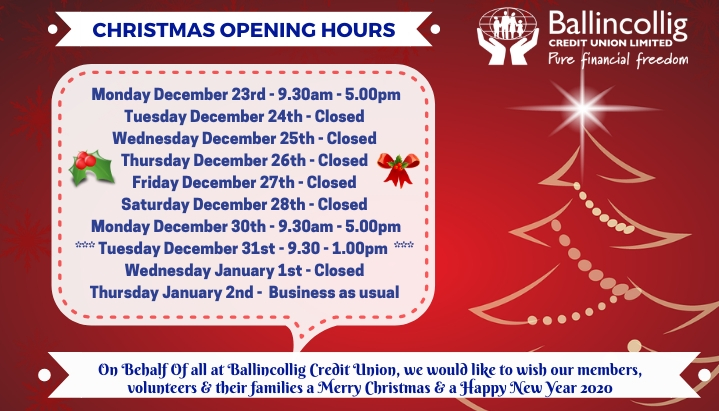 Christmas Opening Hours
Our Christmas Opening Hours
---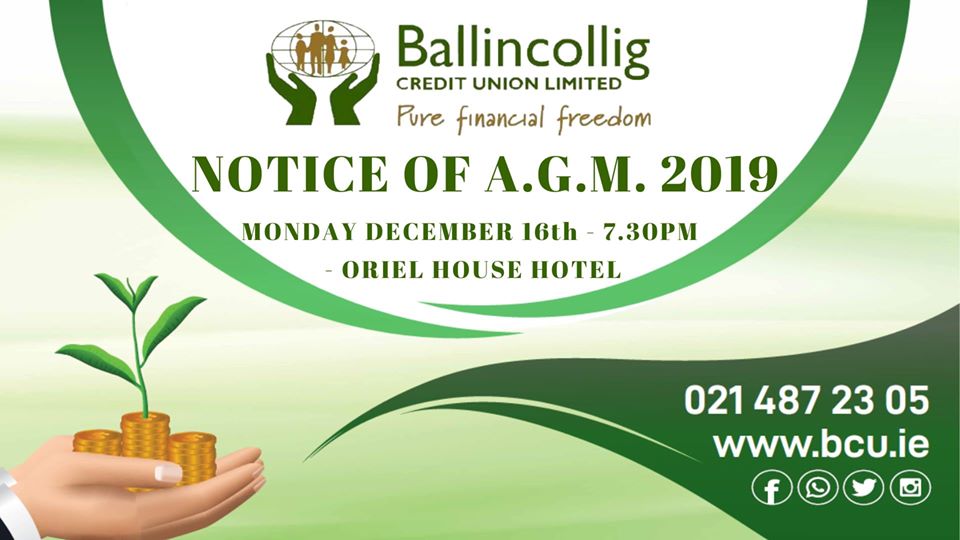 AGM 2019
ANNUAL GENERAL MEETING 2019 Dear Member, Ballincollig Credit Union is holding its A.G.M. for the financial year 2018/2019 on Monday 16th December 2019 at The Oriel House Hotel, Ballincollig @ 7.30 PM All BCU members are welcome. Please bring your credit union book on the night as means of identification in order to gain entrance. Please see AGM … Continue reading AGM 2019
---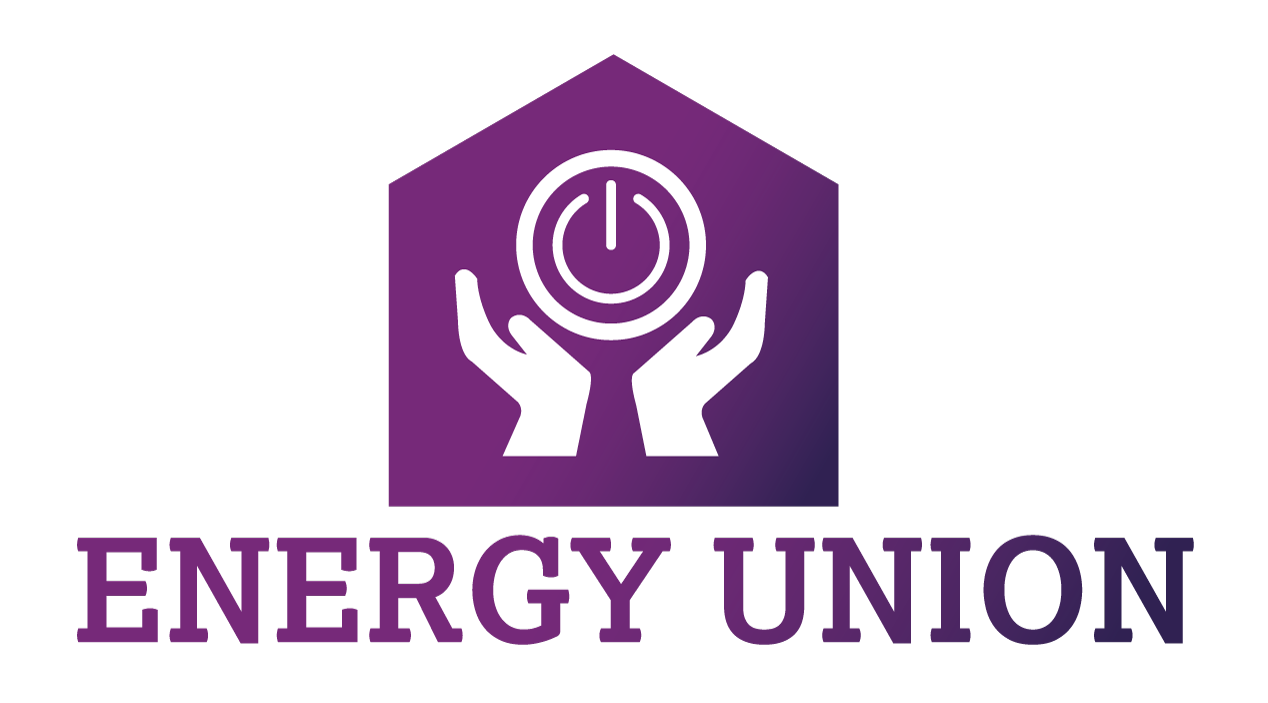 Energy Union is here!!
Energy Union is here !! With the increased focus from Irish householders on increasing the energy rating in their homes, Ballincollig Credit Union has collaborated with Gurranabraher Credit Union as well as Synergy, Bishopstown & Glanmire Credit Unions recently to announce a major new partnership with the largest community-based installers of energy-saving measures in Cork, … Continue reading Energy Union is here!!
---